Wicklow Hospice
Wicklow Hospice
Wicklow Hospice
Your help changes lives every day.
Hilary Mills, Clinical Nurse Manager, speaks about the difference Wicklow Hospice makes to the community.
"People say to me a lot – it must be a sad job. But for me it's about what I can give to it. And the positive, life-enhancing and inspiring atmosphere that's created between patients and staff.
Nursing my own father at home definitely gave me a different spin on the palliative care approach. He wanted to be at home and we were able to facilitate that for him. But the challenges of it really struck me. There's a massive burden of making sure you're doing the right thing. That's why it's so important to have a Community Palliative Care team who visit and care for patients who want to stay in their own home.
For those who need to come into hospice, Wicklow Hospice feels like a home away from home. It's a place families can be, without having to worry about the actual care needs.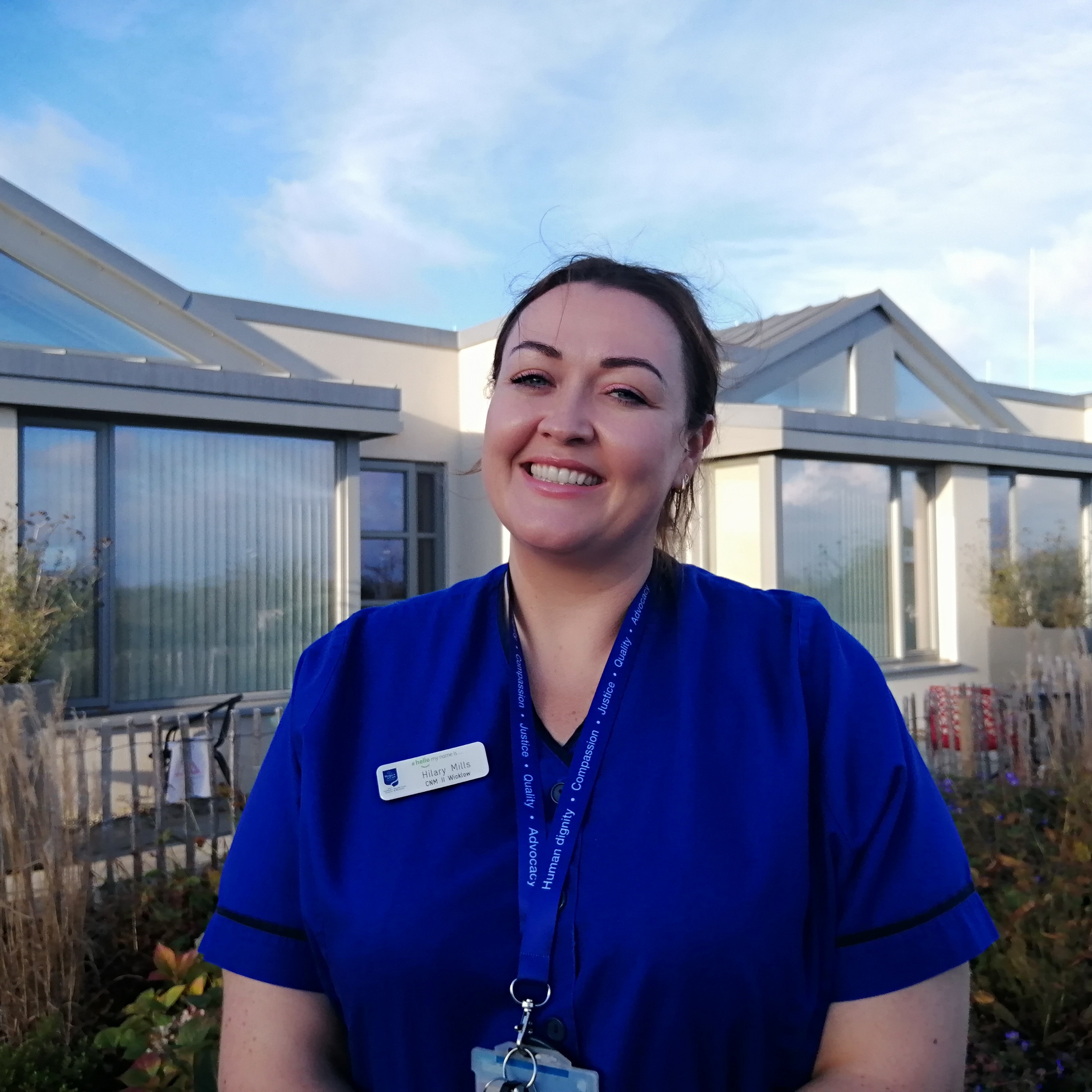 At Our Lady's Hospice & Care Services, we're really focused on patient-centred care and seeing people as individuals. People aren't well when they come in, but once we start to improve their symptoms, you can see the personalities coming back through and you get a true sense of who they are. That's just beautiful. That's part of what I mean when I say that the job is not just sad. We get to do lovely things with lovely people, and get to know them. I feel lucky to be a part of some of the most precious moments for people and their loved ones.
When they come to Wicklow Hospice, people are amazed at the spaciousness of the en-suite rooms, which all open onto a veranda. You can smell the sea air.
It has a lovely relaxed feel about it. We encourage families to bring photographs and their own little bits, so they can make it their own. In the summertime they can sit out and enjoy a bit of fresh air – just the coolness and freshness make such a difference. There's a nondenominational reflection room, and even a jacuzzi bath! Plus a big, beautiful sitting room with big windows – a big open-air summer feeling.
It's amazing that this whole place, and all the peace and calm it brings, come from ordinary people donating.
You have to stop and think about it. It's hard to put into words, just one year on since it opened its doors, and the impact this hospice has had on the community, and the impact of public generosity. I remember one lovely patient was raised by the sea, and it was something that was really important to her, to get out to the sea again. We were able to facilitate a trip with one of the staff nurses for a couple of hours, for her to feel the sea breeze.
They even got ice cream for themselves before they came back! It meant so much to her.
I suppose that's the thing, isn't it, it's just the little things that mean so much that we are able to do. They impact on people.
It's something so special people can give to each other. It's the people who donate who ensure it's always possible.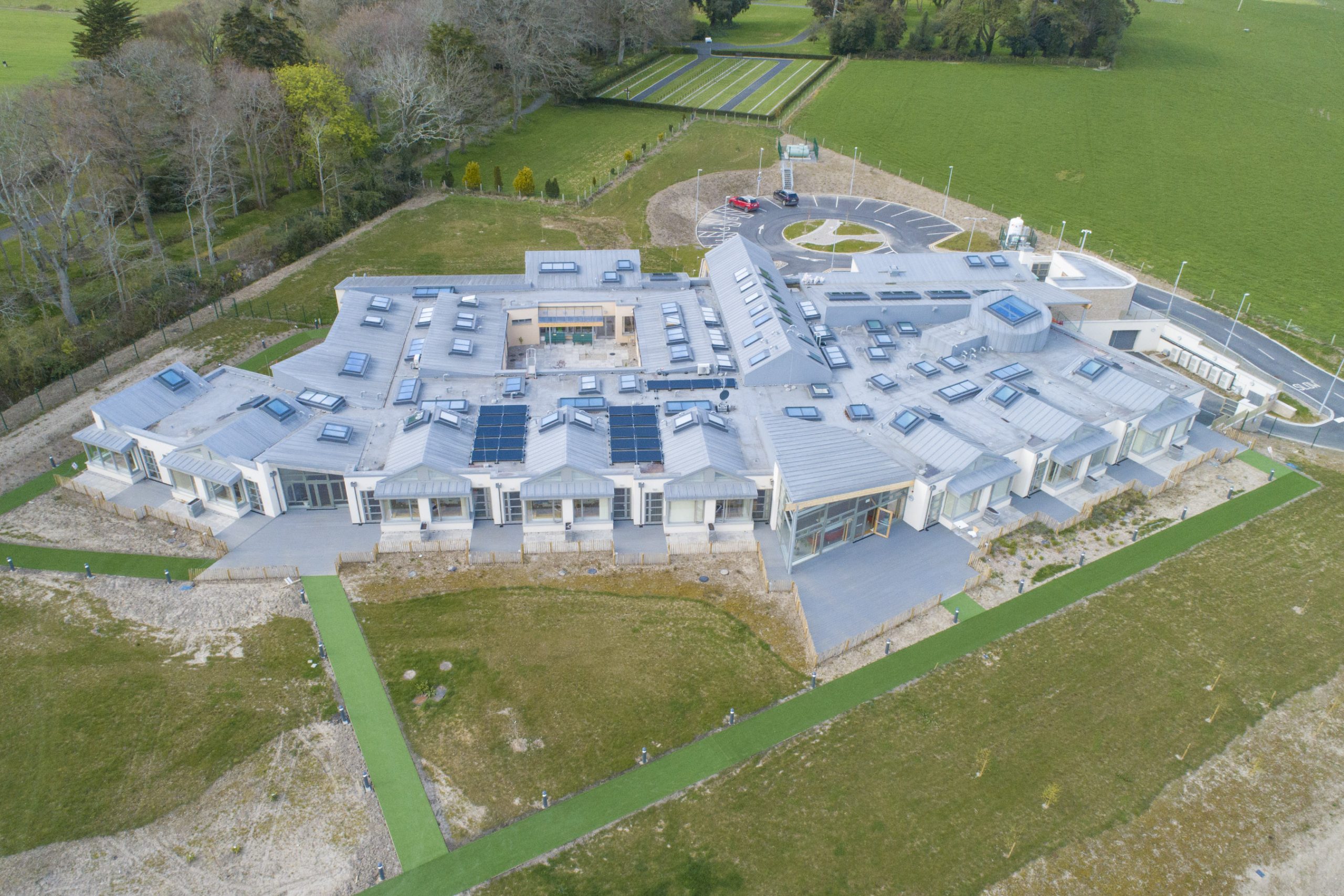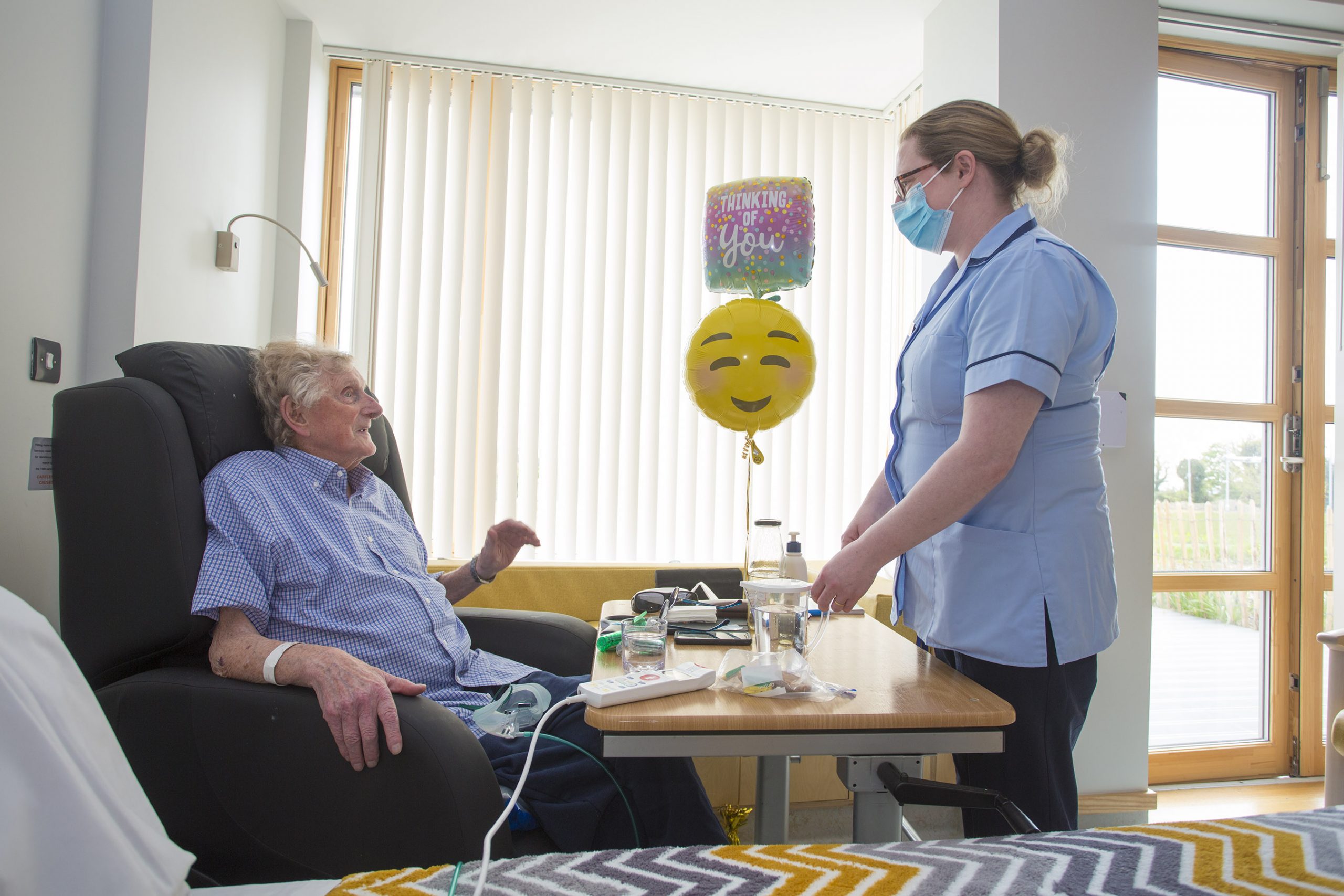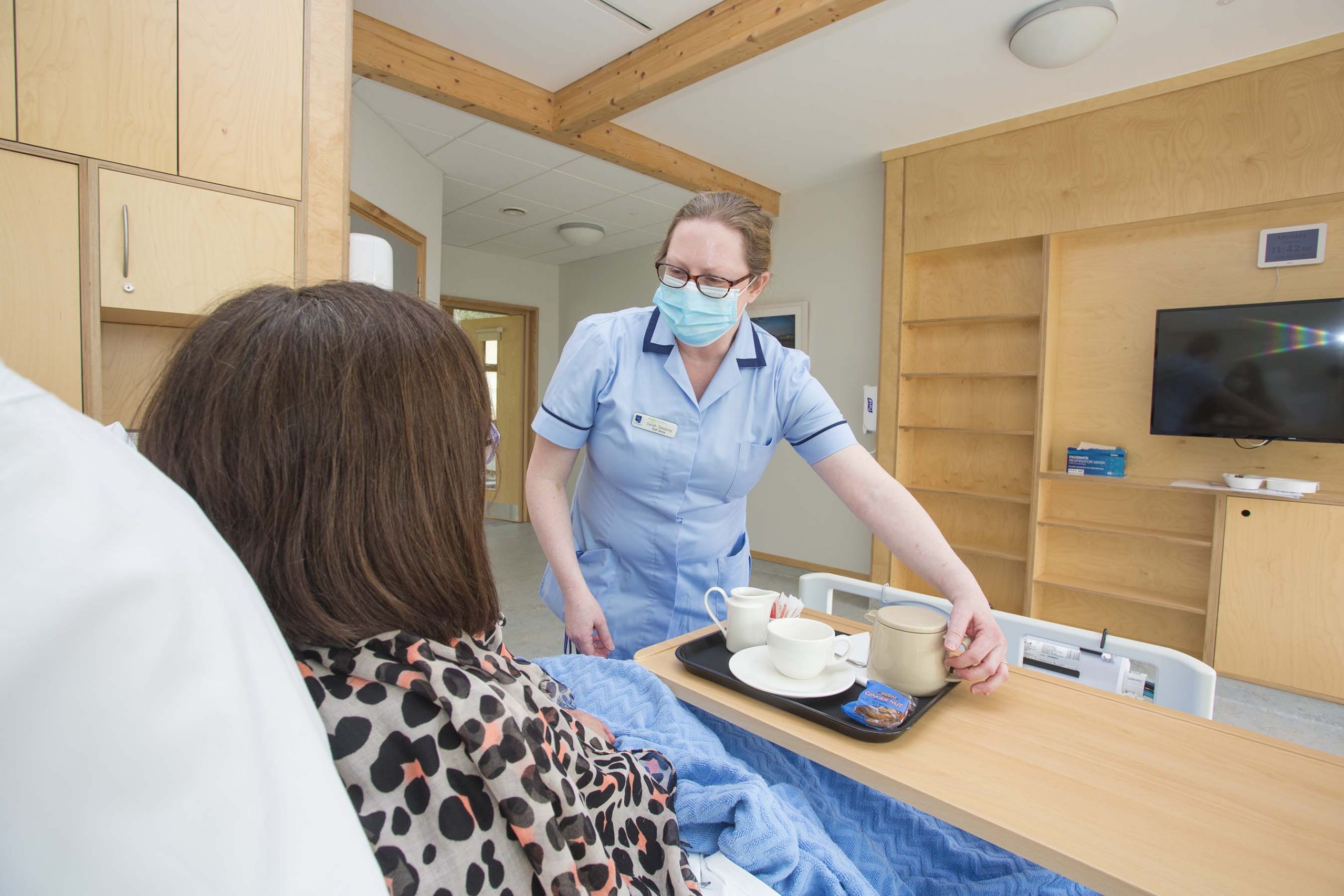 Company Support
By supporting Light Up A Life, you are bringing comfort and relief to many patients and their families. Read the impact stories below to see how your donation helps.