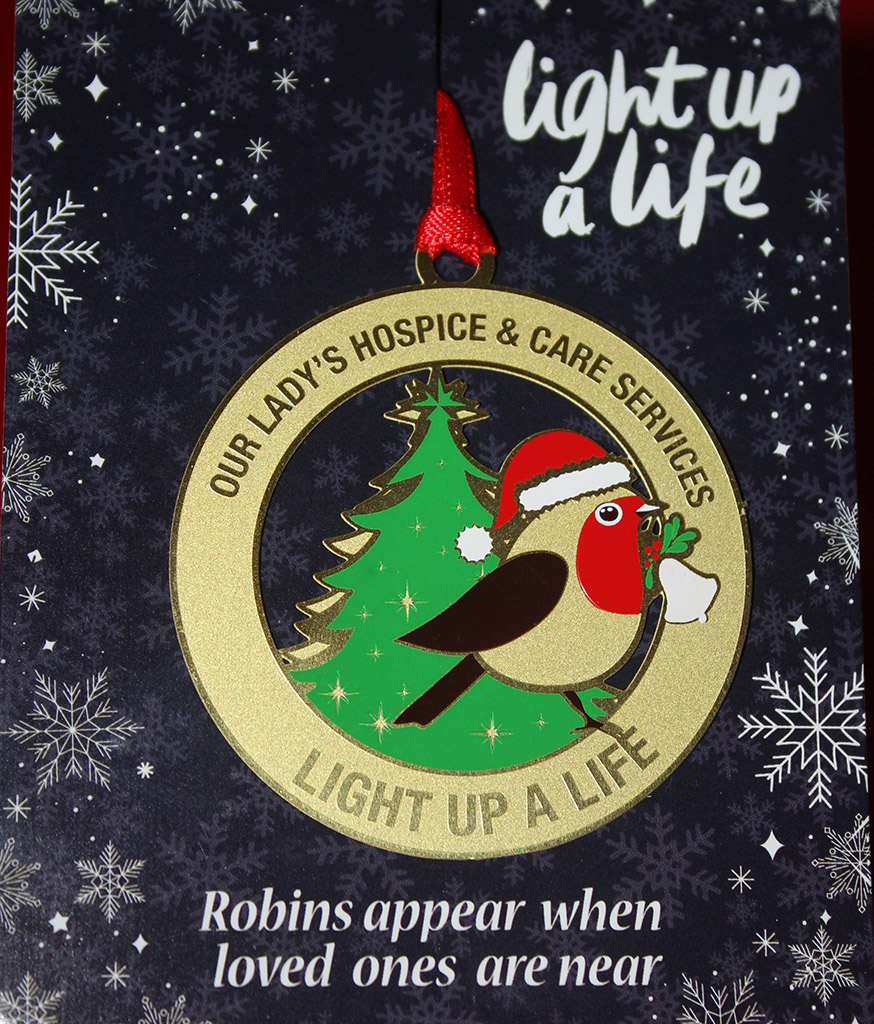 Robin (Ornament C)
Robin (Ornament C)
€5.00
Hanging Robin decoration for your tree or a gift or stocking filler. Our Robin ornament is on a backing card for easy postage to family and friends.
Out of stock
Delivery

Need help with your order?

Company Support
By supporting Light Up A Life, you are bringing comfort and relief to many patients and their families. Read the impact stories below to see how your donation helps.